About The Aloha Studios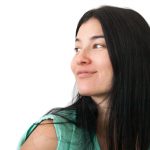 Keiko Saile aka The Aloha Studios is a professional photographer with more than 10 years experience in wedding, portrait and events photography. She is also a passionate handletterer and watercolor artist and loves to try out new stuff. Also, she wants to letter with and on everything 🙂 She is currently living in Munich, Germany but will move to Hawaii at the end of the year to spread some Aloha! 
You can usually find her with a brushpen in one hand, a camera in the other, and a cup of matcha tea on the desk.