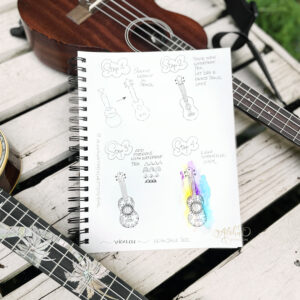 'Ukulele. Colors used: Mango (medium cadmium yellow), Orchid (quinacridone magenta), Lilikoi (custom mix purple), Jade vine (phtalo turquoise)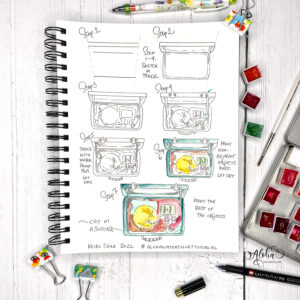 Kitty in a suitcase. Colors used: Cinnabar, Coffee cherry and Coffee leaf from the new Coffee farm set, Maluhia, Beach, Shell ginger, Cocoa.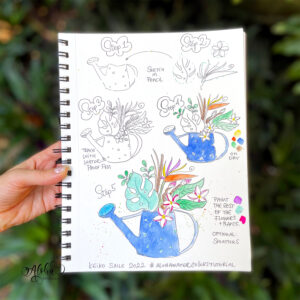 Watering can. Colors used: Kalani (ultramarine blue dark), Mango (medium cadmium yellow), Cocoa (burnt umber), Orange tree (pyrrole orange), Sea grass (Schweinfurt green), Kaua'i (neon purple), Ice queen (pastel turquoise), Opera pink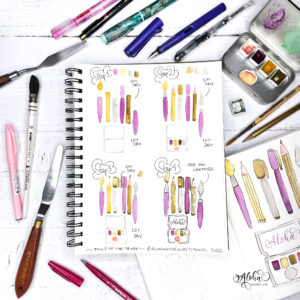 Tools of the trade. Colors used: 'Ahi (Quinacridone violet), Beach (yellow ochre), Manta Ray (grey ochre), Waimea (raw umber).